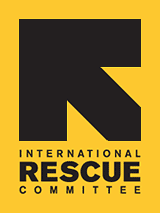 "For Our Eyes" Art Exhibition Features IRC Refugees' Work
The ASU Downtown Phoenix campus will open its doors to the community for the "Visions and Pathways toward Social Justice and Human Rights" 411 Gallery Exhibition on Friday, November 5, from 6 p.m. to 8 p.m. The event will take place at the University Center at 411 N. Central Avenue in Phoenix.
The "For Our Eyes" art exhibition shares timely stories through the artwork of community and university organizations, artists and members. More than 20 nonprofit groups are taking part, including the IRC, Worker's Rights Center, Advocates for Latin@ Arts and Culture, Release the Fear, Tumbleweed, Lodestar Day Resource Center, Big Brothers Big Sisters, Students for Social Justice in Palestine and many more.
Stop by to see works from IRC sponsored refugee artists Hasan al Saidi and Qasim Majeed. Hassan Al Saidi's work offers a complex look at the challenges of being an Iraqi refugee in the U.S. Qasim Majeed's stunning abstract paintings highlight memories of life in Iraq and draw inspiration from the theme of survival. Both artists have offered their work for sale and accept commissions. This is a great opportunity to see the work of two extremely talented new faces on the Phoenix art scene.
"For Our Eyes" is grounded in ASU's College of Public Programs' commitment to the social and economic advancement of the diverse communities in the metropolitan region. It offers an unparalleled opportunity to make a difference by directly connecting with the people it serves. The "411 Gallery" is free and open during ASU building hours. The exhibit is part of "First Friday" and will be conveniently located across the street from the Civic Space Park Collaboration's "First Friday" November event. The Civic Space Park will be filled with performances, live art demonstrations, and Dia de los Muertos festivities. We look forward to seeing you there. For more information, please contact Maggie McLoughlin, Community Outreach Coordinator, at 602 433 2440, ext. 237 or by email at Maggiem@theIRC.org.