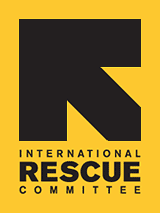 Phoenix Celebrates World Refugee Day
Phoenix celebrated World Refugee Day on June 20th with an event at the Phoenix Public Market. This event honors the courage, strength and determination of women, men and children who are forced to flee their homeland under threat of persecution, conflict and violence.The event was planned by a committee consisting of representatives from the IRC, Catholic Charities, and Lutheran Social Services.
Eight live performances entertained guests throughout the evening, including Leena Rai from Bhutan, TC Demaih from Liberia, Uyghur Mugam from East Turkmenistan, Kausila Khandal Martial Arts from Bhutan, Komezakaranga Drummers from Burundi, and Krishna Dhakal and Tilak Subedi from Bhutan. In addition, Arizona Refugee Resettlement Program Coordinator Charles Shipman addressed the crowd about the importance or World Refugee Day.
Many community groups and organizations participated in the event. Thank you to the following groups for participating: American Red Cross, the American Muslim Women's Association, the Bhutanese Community in Arizona, Distressed Children International, Refugee Women's Health Clinic, Pima Prevention Partnership, the Welcome to America Project, Burton Bar Library, the Somali Association of Arizona, and UNHCR.
Over twelve refugee businesses were present, including T.A.&G African Market, Bati Bazaar, Goat Meat Store, Aziz Food Store, Sinbad's LLC, Africa Fashion Paradise, SS Market LLC, Mobile Gallery, Fashion Al Basha and Golden Valley Restaurant. All of these businesses have received assistance from IRC's Microenterprise Development Program.
In addition, the regular market vendors were present at the event, including IRC New Roots Farmers and the Gila Farm Cooperative. "Market attendees were able to learn more about the organizations and business that were represented. They were also free to sample food from several refugee restaurants and to buy produce from refugee and non-refugee farmers," said Alexandra Nally.
A special thank you to Kasim Mageed who donated artwork for World Refugee Day, and to Dunlap & Magee, MR Practical Solutions, Serrano Village Apartments, Trader Joe's, Sprout's Farmer's Market, and Soccer City, whose donations made the event a success.
Story: Samantha Nagy
Photo: Gila Farm