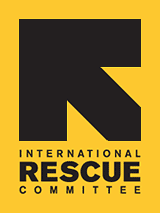 Phoenix Comes Together to Celebrate New Roots
The Phoenix community came together to work, learn and celebrate New Roots on September 15. The IRC in Phoenix held a Hoop House Raising at the beautiful Benedictine Garden of Our Lady of Guadalupe Monastery. Volunteers joined forces with IRC staff and refugee farmers to build a hoop house which will be used to expand the variety of crops grown at the IRC's New Roots community gardens and farms. The new hoop house will benefit refugees and the local community by making fresh, locally-grown vegetables and fruits more accessible to everyone.
The hoop-house raising was also a celebration of the IRC's New Roots program in Phoenix. New Roots is focused on connecting refugees assisted by the IRC with the land so that they can grow fresh produce for their families, integrate into their communities, and augment their income through sales at farmers markets and to local restaurants. To date, the IRC in Phoenix, with the assistance of community partners has connected over 100 refugees with the land in gardens and family farms, and assisted over 200 refugees to start their own business or find employment in agriculture.
The day also featured breakfast provided by Hickman's Eggs; lunch provided by refugee owned restaurants Golden Valley, Sinbad's and the Goat Meat Farmer; desserts baked by IRC staff and topped with cream donated by Stotz Dairy; an educational workshop where visitors learned how to build their own hoop house; and a children's station where kids played games and learned about the food they eat.
To see pictures of this fun celebration check out our Facebook page: facebook.com/ircphoenix
The IRC would like to thank the following partners who help make the New Roots program possible: Our Lady of Guadalupe Monastery, Cross Connections Church, Asbury United Methodist, AZRAW, University of Arizona, and members of the IRC's New Roots Advisory Board.
The following businesses and individuals brought delicious food to help fuel and energize our work – a big thank you to you all: Hickman's Eggs, Stotz Dairy, Golden Valley Restaurant, Sinbad's Restaurant, The Goat Meat Farmer, Elisabeth Williams (IRC staff) and IRC's finance team.
The following individuals were recognized at the event with an IRC certificate of appreciation:
Craig Caballero, Caballero Dairy Farms
Tom Thompson, Stotz Dairy Farms
Mike Billotte, United Dairymen of Arizona
Erick Rovey, Ponderovey Dairy
Reed Willis & Andy Gaona, Perkins Coie – For pro-bono services rendered
Gail LaGrander – Promoting New Roots and gardens
Tim Cullison – Excellent New Roots supporter and advisor
Native Seeds – Support of New Roots program and in-kind donations
Hickman's Eggs - Support of New Roots program and in-kind donations
Bio Huma Netics - Support of New Roots program and in-kind donations
Jane Pearson - Promoting New Roots and gardens
Kate Davis – Outstanding Employment Intern
To find out how you can support New Roots contact Nicky Walker, Development Manager at Nicky.Walker@Rescue.org or (602)433-2440 x 213.
Article: Nicky Walker, Development Manager
Photo: Lindy Drew