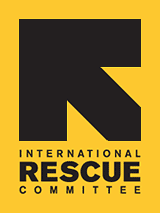 Planting Roots in the Heart of Downtown Phoenix
Driving down the streets of Phoenix you'll notice many parcels of unused land… vacant lots that have lain dormant for years. In fact, vacant lots make up 43 percent of the land in Phoenix, according to a 2000 study by the Washington, D.C.-based Brookings Institution Center on Urban and Metropolitan Policy.
Phoenix officials, lead by Phoenix Mayor Greg Stanton, have launched "PHX Renews" in partnership with Keep Phoenix Beautiful to find temporary use for these vacant lots. The IRC is a part of this exciting effort with a New Roots Garden at Steele Indian School Park on land owned by Barron Collier Companies, in the heart of downtown Phoenix.
The hope is to eventually have 80 refugee gardeners working alongside Phoenix community members on a community garden at this location. A ground breaking ceremony was held by Mayor Stanton at the Phoenix Renews site on December 19, 2012. Community groups and corporation have already turned out to help the IRC ready the land for planting: Redemption Church, Vanguard, Thunderbird School for Global Management, ASU Changemaker Central, and I-CERV Phoenix Youth.
A Vacant Lot Offers Refugees a Taste of Home, New York Times, Nov. 26

"In Detroit or Buffalo, empty lots are ubiquitous reminders of what once was, places where buildings stood until they were abandoned during rough times that still endure. Here, the lots are a sign of what could be — promise and eyesore wrapped together in undeveloped slices of weeds and packed dirt."
Phoenix garden helps refugees set down roots, KTVK 3TV, Dec. 13
"Program coordinator Timothy Olorunfemi said not only can it help refugees feel part of the community, it provides food and, more importantly, can plant the seeds of success."
Phoenix has plans for its many vacant lots, Arizona Republic, Nov. 16
John Vosper, the IRC's Community and Economic Development Manager, said the project is not only about filling vacant lots but about diversity and sustainable urban practices. The gardens also could help the refugees launch careers as urban farmers, non-profit leaders said.
To volunteer or donate to the New Roots Garden please contact IRC's Volunteer Coordinator emily.taylor@rescue.org.
Story by Nicky Walker, Development Manager
Pictures by Lindy Drew