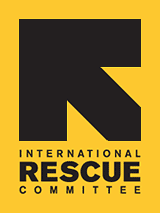 Refugee Profiles: Augustine and Bemdu Sakilah
Augustine Sakilah was forced to leave Liberia after he was targeted for his association with a political party. His mother and sister were killed by rebels and Augustine was captured and taken prisoner. He was able to escape during a firefight and journeyed through the jungle to safety in a camp in Sierra Leone.
The rebels attacked his camp in 1991 and he fled to Guinea, where he met his wife, Bemdu. Like Augustine, Bemdu had fled Liberia with her younger sister during the country's violent civil war.
Augustine and Bemdu were in the camp in Guinea for eighteen years. They looked out for one another, as well as Massa, Bemdu's sister, Tawa, Augustine's cousin, and Salvanus, their young son. The family of five was able to resettle to Phoenix in 2008 with the assistance of the International Rescue Committee, who helped Augustine find a job, an American Friend mentor and donated a car to the family.
Bemdu and Augustine are grateful to be here in the US where, as he says, "we live free from fear and at the end of the day we can have a meal on the table for our children." Augustine would like to thank, "God...the IRC, the American government and all its implementing partners," for their help in bringing his family to safety.
Augustine and Bemdu were featured as the IRC's "Success Stories" at the World Refugee Day formal celebration. To support refugees like Augustine and Bemdu please consider a cash donation. For further information email Monica Barrows, Development Manager, or call at 602.433.2440 ext.243.