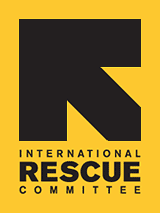 Refugees Receive Warm Welcome During Holiday Season
The International Rescue Committee in Phoenix would like thank the community for their overwhelming support in the 2011 Holiday Giving Campaign. Due to the support of nearly 90 donors, the lives of 160 refugees were impacted this holiday season. Over $40,000 in goods, services and volunteer time were donated to the campaign held in December 2011.
In addition to individual donors, the campaign was generously supported by a variety of organizations and churches including Orangewood Presbyterian Church, Pinnacle Presbyterian Church and Children's Campus. The IRC also participated in The Welcome to America Project and Salvation Army's Adopt-a-Family programs. In addition, the Virginia G. Piper Charitable Trust donated $3,500 to the refugee families. IRC's In-Kind Coordinator Jackie Nolot coordinated the successful campaign.
Photo: Emily Carroll
The newly arrived refugee families who were recipients of this drive were in great need of items such as bicycles for transportation, household essentials and educational materials. Thirtyfive volunteers delivered the gifts to the families' homes with the help of vehicles from Showcase Honda and a double-decker bus donated by Real London Bus Company. One of the most memorable moments of the day was seeing the red double-decker bus full of gifts and volunteers driving through the apartment complex.
Photo: Suzanne Mathia
The families expressed their gratitude to all those who donated gifts for making them feel welcome. Hassan Ibrahim, a Somali refugee who arrived in November of 2011 said, "I am very happy that I'm not forgotten. People like me here. I feel like I'm in a family now."
If you would like to help a newly arrived refugee through volunteer time, donated goods or financial support, please contact In-Kind Coordinator Jackie.Nolot@Rescue.org.
Story by Nesima Aberra, Communication Intern