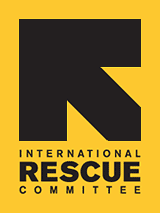 Shedding Light on Refugee Health Issues
As part of its effort to continually improve services to refugees, the IRC hosted a presentation entitled, "Caring for Women with Female Genital Cutting." Female Genital Cutting (FGC) is prevalent in many cultures around the world. On August 26th Crista Johnson, MD, MSc, FACOG, provided a training on the cultural and clinical considerations of caring with individuals with FGC. The event was attended by resettlement staff; case managers, program managers and employment specialists who work daily with diverse populations.

The informative presentation was provided in partnership with the Refugee Women's Health Clinic. Crista Johnson, MD, MSc, FACOG, is the Director of the Clinic and has extensive experience in the fields of minority and female health. She has presented nationally and internationally on the challenges faced by health care providers in the care of refugee women, particularly women affected by Female Genital Cutting (FGC). She is currently researching ways to improving health care access and utilization, reproductive health education, counseling, community engagement, as well as health care provider cultural competency. If you would like to join IRC's network of supporters with a donation, please email Monica Barrows, or call 602.433.2440 ext. 243.