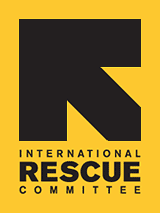 Welcome to the IRC in Phoenix
"In America, my children will be able to do anything. The thought of all the opportunities they will have in their lifetimes is too overwhelming to comprehend."
-- Evode, refugee from the Democratic Republic of Congo that was resettled by the IRC in Phoenix
Every day, all across the globe, innocent families are uprooted from their homes and forced to flee their lives – because of war, natural disaster and persecution. Our office opened in 1994, and has expanded to respond to each new refugee crisis as it has arisen, providing resettlement opportunities to more than 12,000 refugees from more than 50 countries, including Afghanistan, Burma, Ethiopia, Iraq, Somalia, and Uzbekistan.
The minute the families step off the plane in Phoenix, they are greeted by IRC staff and volunteers to help them on the final leg of their journey from harm to home. We provide housing and cash assistance, access to health care and other basic services, and help men and women gain the skills they need to secure stable employment. We also help refugees realize their dreams of becoming U.S. citizens.
Support from the Phoenix community has ensured that thousands of refugees now have a place to call home. I encourage you to assist our efforts to help refugees establish a safe and secure life in Phoenix.
You can learn more about how the IRC serves the Phoenix community here or email us at Phoenix@Rescue.org to get involved.

Thank you,
Donna Magnuson
Executive Director, the IRC in Phoenix