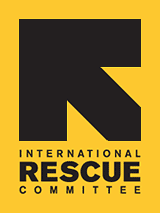 American Express employees provide afternoon of service to help refugees improve their interview skills
One of the highlights this month at the Salt Lake City office was hosting a group of volunteers from American Express' Global Diversity Team. On Thursday, June 16th a group of ten professionals conducted mock interviews with clients. Mock interviews are helpful to clients as they prepare for real world interviews with potential employers. The event was held at the Salt Lake Public Library, where volunteers staffed interview stations and clients lined up in professional attire ready to practice typical interview scenarios.
The professionalism of the volunteers made the clients feel as though it were a real interview. In addition to the interviews, volunteers provided constructive feedback directly to clients. After the interviews, volunteers provided helpful feedback to the IRC. They were very impressed with clients' eagerness to succeed in employment and willingness to overcome English language barriers. The IRC in Salt Lake City is so grateful for the willingness of volunteers to help prepare our clients for future job interviews and to the clients for their enthusiasm. A big thanks to American Express and all that they do to support the IRC!