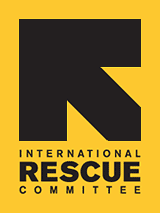 The Bhutanese Mela: an evening of entertainment, education and cultural exchange in celebration of Utah Refugee Awareness Month.
Join us for a free event to learn about the Nepali-speaking Bhutanese, also called Lhotsampas, as they relate their experiences in Bhutan, Nepal, and Utah. Guests will learn Nepali greetings and phrases; enjoy cultural dances, games and music; and receive the Raksha Bandhan, "the bond of protection," from Bhutanese Hindu priests.

The event is on Tuesday, June 28th at 6:30pm at the Horizonte United Way Welcome Center (1234 S Main Street) in the fourth floor auditorium.


The Bhutanese Community of Utah (BCU) will be selling traditional sweets, calendars and raffle tickets for exciting prizes to benefit the BCU, a 501(c)3 non-profit organization.

For more information visit the event page on Facebook or call 801.328.1091.