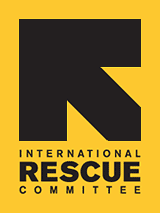 CNA (Certified Nursing Assistant) Scholarship Offered to Refugees
Eclipse Home Health has generously provided one scholarship to assist an IRC refugee client in obtaining a Certified Nursing Assistant (CNA) training and licensure. The CNA training includes 3 components: class room, hands-on, and state exam.

Classroom setting training in the following areas:
Infection control
Patient care
CPR Instruction
Safety regulations
Hands-on training in the following areas:
Recording vital signs
Personal Hygiene
Basic Nutrition
Communication
State Certification Exam
Interested candidate must meet the following requirements to be eligible to receive the scholarship:
English proficient
Completion of CNA training
Refugee status
Interest/Experience in the health field
Interest in working directly with people
Comfortable with bodily fluids
High School Diploma or GED
Application Process:
Submit current resume
Submit a one page letter of interest detailing interest in healthcare field and professional goals
Submit two letters of recommendation
Deadline is February 1, 2012
Please submit application to Ashley.Nguyen@rescue.org. The top three candidates will be invited for a face-to-face interview.
Thank you again to Eclipse Home Health for providing this wonderful opportunity!