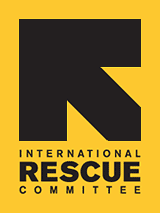 Community gardening helps local refugees set roots in Salt Lake City
Gardening is for those who like to get their hands dirty. In Salt Lake City there are plenty of opportunities to get your hands dirty with community gardens sprouting up throughout the valley. At each community garden you are sure to find at least one refugee gardener.

In the past year, IRC in Salt Lake City has been busy connecting refugee families with community gardens. Through the generous support of the Salt Lake City community and the New Roots of Utah, we have placed 37 households at five different community garden locations during the 2010 growing season. Some households share a garden plot with other refugee families while others garden a plot on their own. Refugees are gardening next to local Salt Lake City residents, practicing English and learning other valuable skills at the same time.

Many of the refugees served by the IRC in Salt Lake City come from cultures with agrarian roots and all share enthusiasm for tending their plots to provide food for their families. At the Canyon Rim Community Garden, three Karenni women share a garden plot that was just developed this year. The plot needed a lot of work. Without hesitation, the women rolled up their sleeves to help move rocks to clear space for top soil to be delivered. Their work ethic was incredible and their strength truly amazing. Today their garden grows tomatoes, chilies, cucumbers, and leafy vegetables.

In the spirit of working together, the IRC in Salt Lake City office partnered with local property managers to provide garden space in an apartment complex where many refugee families live. The property manager donated over 1000 square feet of land to be used for gardening. The Burmese, Karen, Karenni and Chin community at this complex volunteered to start the planting and jumped right in by picking up trash, moving rocks, and putting top soil and manure down. The group planted vegetables and helped to put up a chain link fence. The garden is thriving and the group is looking forward to harvesting tomatoes and chilies in the next month.

Other refugees participating in local community gardens represent Bhutan, the Democratic Republic of Congo, Rwanda, and Cuba. Some refugees will share garden plots with a local mentor while sharing smiles and telling stories about gardening in their countries; while others will learn about drip irrigation and which plants grow best in Utah or share monthly potluck dinners with their fellow gardeners. The benefits of community gardening are vast. Community gardening empowers refugees to put food on the table, builds confidence and connects refugees as valued members of the community. If you're interested in learning more about the program or volunteer opportunities please contact us at 801.328.1091 or SaltLakeCity@theIRC.org.

The IRC SLC office would like to give special thanks to Dick Yeoman, Charlotte Arendt, Becky Breiman, Giles Larsen, Wasatch Community Gardens, Kenyon Organics, Red Butte Gardens, and New Roots Utah for their generous donations and support.