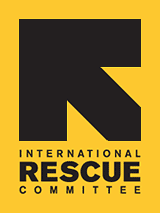 Community Partner Spotlight: First Unitarian Church
For more than ten years, members of the First Unitarian Church have welcomed refugees into our community by setting up apartments. Through their contacts in the community, they pick-up and deliver donations of furniture and other household items to apartments IRC clients will soon occupy. In the course of those ten years, IRC estimates that the Unitarians have helped furnish between 900 to 1,000 apartments. Refugees are often surprised to learn that all the items in the apartment - the new beds, the couch, tables and chairs - are now theirs. The opportunity to provide refugees with a fresh start would not be possible without the support of community members who donate great furniture and also the Unitarians.
Through a great connection of Andrea Globakar's, a longtime Unitarian IRC supporter, IRC received a large furniture donation from MRM // McCann Salt Lake City, a global digital marketing agency, as they moved their offices to a new location this month. A team of dedicated Unitarian volunteers, led by Ron Anderson, and IRC staff were able to move donated office and apartment-suitable furniture from McCann's offices prior to their move. Most of the donated furniture will help to adorn new homes for refugees as they arrive in Salt Lake City. Thanks to Andrea, the Unitarian team, and Debbie Deaver, who coordinated IRC's donation for McCann.