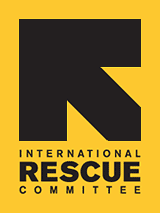 Community Partner Spotlight: SLC Bicycle Collective
The SLC Bicycle Collective provides refurbished bicycles and educational programs to the community, focusing on children and lower income households. Founded in April of 2002, the Collective has spent the last ten years building the bicyle community in SLC and encouraging cycling as a sustainable and enjoyable form of transportation. We are very grateful for the large number of bikes they have donated to not only members of the general community, but to the refugees we serve. This past year, the Bicycle Collective donated over 150 bikes to refugees resettled through the IRC in Salt Lake City.
The SLC Bicycle Collective is always in need of donated bikes. If you or someone you know has a bike you no longer use, please consider donating to the Collective! Find out more here.