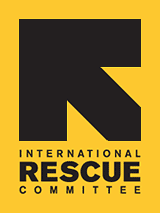 Computer Literacy Classes Offer New Skills to Refugees
Navigating computers and the internet poses a host of barriers to refugees, including access to computers, learning to type and reading comprehension. The IRC PORTAL program is doing its best to help refugees develop their computer literacy skills and cope with the growing emphasis of resources, opportunities and critical information online.

The PORTAL program is addressing these barriers through the support of staff, interns and volunteers providing weekly curriculum based classes. Classes provide refugee clients with access to local computer labs, one-on-one and group support, employment searching skills, typing practice, email assistance and education on internet safety. IRC has experienced overwhelming growth in class attendance, and through partnership with the county's Community Access to Technology (CAT) program, we are expanding to three classes per week. By offering additional classes, we hope to see greater self-sufficiency and empowerment in the refugee population we serve. If you're interested in volunteering with computer classes, please contact us at volunteerslc@rescue.org.