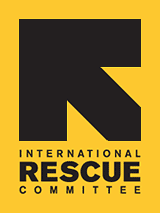 December and January Volunteer Orientations
Due to the Holidays there will be no volunteer orientations held in the month of December. Please mark your calendars for the January orientations!

A General Volunteer orietnation will be held on Wednesday January 6th from 5:30-6:30pm at our office, which is located at 231 E. 400 S. Suite 50. (This is the basement of the SLCC building on 400 South across the street from the downtown library)

A family mentor orientation will be held on Wednesday January 13th from 5:30-6:30pm, for those who have already attended a genereal orientation and are interested in metoring refugee families. This training will also be held at our office.

Please RSVP your attendance or inquiries to Diana Taylor, IRC's volunteer coordinator at diana.taylor@theirc.org or 801-328-1091 Ext. 125.