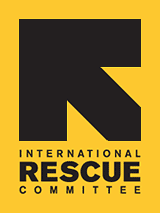 DiY events raise funds and awareness for the IRC
On Saturday, October 15th IRC staff members, dedicated volunteers and community members woke up energized and ready to head into their communities to participate in events to raise funds, donations and awareness for the IRC in Salt Lake City.

Off to the start line staff and volunteers went for the second annual SoJo Half-Marathon and 5K. Collectively, staff and volunteers worked together to raise more than $1,100 in support for the Salt Lake City office topping off our fundraising goal. With encouragement and support from friends and family, four staff members and three volunteers finished the race. Thanks to runners Marcus and Kerry Gillette, Natalie El-Deiry, Lyn Spataro, Natasha and Ben Rodes, Jessica Anderson and all the generous donors for your help in making the race a success!

Later that afternoon, the East Layton community invited 79 recently arrived refugees to join them for a celebration of their neighborhood service project. The local Latter Day Saints Ward in East Layton approached their neighbor, Claire Peterson, in September with the goal of serving refugees in the community. With Claire's experience as a volunteer with the IRC and continued involvement with the refugee community ever since, Claire eagerly signed on to organize the event.

The organizers hosted a fundraising barbecue where people committed to donate money, in-kind donations raising over $4000 and filling a 25 foot trailer and warehouse filled with furniture, household items, and clothing. Thanks to the generous contributions of the East Layton community each refugee family had the chance to "shop" for winter clothes, receive much needed household items and a $100 Walmart gift card. The true accomplishment was that everyone felt welcome that day. From an impromptu soccer game in the parking lot, to children's laughter as they played together on an inflatable slide, people had the chance to reach out to someone from another culture and welcome them into their community.

DiY fundraising events are a great way to raise money, donations and awareness of the IRC SLC's work. If you're interested in hosting an event please contact Natalie El-Deiry, Development Manager at Natalie.El-Deiry@Rescue.org or 801-883-8455.