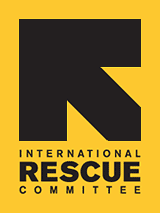 Employment Mentor
Employment Mentor
International Rescue Committee

SCOPE OF VOLUNTEER WORK:
The employment mentor will be an employment guide and friend for a refugee during their adjustment into the American workforce. He/she creates a safe space for the individual to practice and build their English skills and their job skills. Some activities that employment mentors could do include: helping fill out job applications around town, practicing for and supporting the refugees during follow-ups both in person and on the phone, and practicing mock job interviews. Employment mentors meet with the refugees 2-4 hours a week at the discretion of the volunteer and availability of the refugee. Employment mentors are expected to work with the client for 2 months, or until the client finds employment.
ESSENTIAL POSITION FUNCTIONS:
With client, pinpoint their skills and qualifications
Assist in creating a resume
Find and highlight potential, realistic employment opportunities
Aid in filling out job applications
Practice interview skills
Accompany clients to potential employers
COMMITMENT:
Able to commit at least 2 hours a week for two months; schedule is otherwise flexible
Communicate hours and progress on a bi-weekly basis to IRC
REQUIREMENTS:
Some job-seeking experience
Cross-cultural sensitivity, flexibility, patience and a sense of humor.
Access to a car or knowledge of the SLC bus system, be willing to take clients to potential work-sites.
Desire to help refugees or low-income Americans with their employment needs.
Willing to adhere to IRC volunteer and workplace policies, including confidentiality policies and respect for refugee experiences
Ability to communicate clearly and effectively in English; additional fluency in a refugee language preferred
Must pass a background check, motor vehicle check and proof of insurance (if driving).
Training and supervision provided
Reports to: Lyn Spataro, Volunteer Coordinator
Position: Volunteer