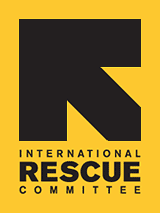 Faith-based community partners with IRC to provide health education to Bhutanese refugees
Each Thursday night members of the Bhutanese community gather at the Evergreen LDS Chapel to practice and improve their English skills, participate in civics classes and socialize as a community. Since April of 2011, the Health Program has been able to further support this initiative by providing health and wellness education once a month. Staff from the Health Program presents 30 minute lessons on various health and wellness topics, including exercise, stress management, navigating the health care system, high blood pressure and nutrition. The goal of these lessons is to provide basic information in a fun and interactive way ensuring that participants not only learn something new, but enjoy the learning process.
Organizers at the Evergreen LDS Chapel state "we find that whenever we announce that your organization is coming to do a presentation they have much enthusiasm and they always comment about how the things you are teaching are so very helpful." Classes are sponsored and coordinated by the Salt Lake Valley View Stake of the Church of Jesus Christ of Latter Day Saints.