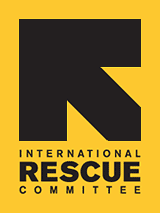 Farewell to our Americorps VISTAS
In August the IRC in Salt Lake City bid farewell to our Americorps VISTA volunteers after a year filled with hard work and dedication. VISTAs designed and enhanced programs and services for refugees through various projects working with individuals, youth and families. Our deepest thanks to the Americorps VISTAS from all the staff members at the IRC in Salt Lake City!
Check out the invaluable work VISTAS completed:

Biren – Implemented a school enrollment program where newly arrived refugees and their parents received one-on-one support during the enrollment process and received a new school orientation. Biren also acted as a liaison between the IRC and school district staff to support the needs of refugee youth.
Brittani – Revamped the IRC SLC's new curriculum for Job Club. Brittani was instrumental in connecting Job Club instruction with hands-on job search activities coordinated through our PORTAL program. These activities include visiting worksites, learning cashier skills, being interviewed by HR professionals, and asking about job openings and applications at real businesses. Brittani also helped clients directly in their job searches and in helped them become more employable.
Dejana - Designed and gave home orientations to scores of newly arrived refugees. Dejana designed a guide to help volunteer mentors follow up with refugee families on housing maintenance and sanitation issues over time. For refugee families finishing their first lease and looking to change apartments, she designed a web-based resource for refugee families on how to select an apartment, sign a lease, and inspect an apartment before taking possession. She also worked with selected refugee families on maintenance and sanitation issues with great success.
Kim - Through focus groups and research created backgrounders addressing what is mental health for the ethnic groups currently being resettled. This information will assist IRC in ensuring that refugees have access to culturally appropriate mental health services.
Marti - Expanded the Community Garden project from 4 to 17 plots, thus allowing 34 households to have access to nutritious home grown foods. Further, she supported the gardening project by creating and implementing Nutrition Classes taught by female members of the ethnic communities; ensuring the refugees have the knowledge and ability to access healthy foods.

Seleste - Formed partnership with Head Start and instituted enrollment days at the IRC office, which assisted refugees in accessing services and benefits of Head Start for their children.