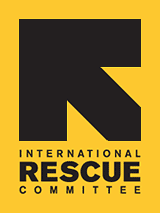 Financial Literacy classes taught at the IRC
Managing finances can be confusing for all of us, but especially for newly arrived refugees who have never had their own bank account, or even used US currency before. Here at the IRC in Salt Lake City, we offer Financial Literacy classes to refugees so they can learn how to manage their money safely. To begin, refugees learn the basics like money identification and budgeting. In class they also discuss the advantages of opening a bank account. We educate refugees on the benefits of credit and teach them that having good credit is essential to buying a home or a car in the future. We take refugees on a tour of the bank so they can learn how it operates and who to talk to for certain services. They're able to practice making deposits, and we even provide support in opening an account on the spot.
The IRC in Salt Lake City would like to thank Solomon Awan from UBS Financial Services and Basheer Yaqoobi and Andrew McCullough from Wells Fargo for their participation in our class! The support they've provided to refugees has helped them gain essential skills.