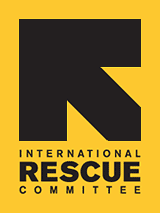 Help Prepare Refugee Youth for Success in the Classroom this Fall
Each year as summer comes to a close, children anticipate the start of a new school year. As their excitement grows, many students look forward to going to the store to pick out new school supplies. Walking into school with a shiny new backpack full of freshly sharpened pencils and supplies gives children the confidence they need to succeed. For refugee youth, the prospect of starting classes at a new school, making new friends and learning a new language can be overwhelming rather than exciting. This year, you can help prepare IRC youth for success in their new schools by providing them with the tools for success.
The International Rescue Committee is hosting its annual back-to-school donation drive from August 1st to August 31st, 2012. Help Salt Lake City's refugee community prepare for the upcoming school year by donating much needed school supplies and backpacks. With your support, we can reach our goal of providing supplies to 200 newly arrived refugee children. Please donate new or gently used backpacks filled with the following items:
Elementary: pack of #2 pencils, 2 pink pencil erasers, 1 box of crayons, 2 highlighters, 2-3 glue sticks, 1 pack of Elmers glue, 1 pair child safety scissors, 1 pencil box, 1 ruler, 1 pocket folder, 2 spiral notebooks, 1 ream of lined paper (wide ruled), 1 box of Kleenex, 1 bottle of hand sanitizer
Middle/High School: pack of #2 pencils, box of colored pencils, pack of blue or black pens, 2 red pens, 2-3 glue sticks, scissors, 2 highlighters,1 pack of index cards, 1 ruler, One 3-ring binder, folder dividers, 2 pocket folders, 2 spiral notebooks, 1 ream of lined paper, 1 calculator
Donations must be received by August 31, 2012. Please mark donated backpacks indicating which age range the backpack is intended for. If donating a filled backpack is not possible, please note that any and all donations of school supplies or backpacks are appreciated. Donations can be dropped off at 221 South 400 West Salt Lake City, Utah 84111. Please contact Sarah Callicutt, Donations Coordinator, with any questions at 801.328.1091, ext. 457 or Sarah.Callicutt@Rescue.org.