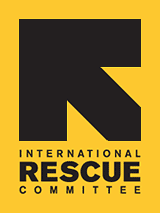 Helping refugees on the road to citizenship
The road to citizenship can be difficult and in some cases unattainable for refugees that face significant barriers such as illiteracy and isolation. In an effort to address these challenges the IRC in Salt Lake City developed a Citizenship and Civics Education program targeting difficult to reach refugees facing some of these barriers including the Burundian community and the elderly.

The IRC is conducting outreach to these groups by holding orientation sessions outlining the steps needed to become a citizen, hosting weekly classes that combine civics education and English Skills Learning (ESL) as well as placing Citizenship Mentors with refugees needing additional assistance to expedite their learning in preparation for naturalization exams.

The response from the refugee community has been positive as demonstrated by regular outreach sessions averaging 10 participants and weekly classes averaging 25 participants. Further, participants are commenting on the value of the classes and spreading the word in their communities. One elderly gentleman from Iraq has two dreams since living in the United States. One is to get a Utah drivers license and the second is to become a US citizen. He and his wife attend the Saturday class regularly and are very thankful that the IRC is offering this class. A gentleman from Burundi is very proud that finally, he can answer some simple citizenship questions and write his first and last name. During last week's class he made a name tag for himself. With the utmost care he colored the American flag and proudly presented it during class.

The journey towards US citizenship is not an easy one for many refugees. It's our goal to help refugees obtain citizenship through this program made possible by Salt Lake County, Catholic Community Services of Utah, American Express Center for Community Development and the help of dedicated staff and volunteers. If you are interested in becoming a Citizenship Mentor please contact Lyn Spataro, Volunteer Coordinator at Lyn.Spataro@Rescue.org or 801-883-8456.