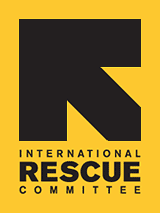 Inviting Refugees into Salt Lake City's Best "Cecret"
The Acculturation PORTAL program has the privilege of bringing quality educational and recreational activities to resettled refugees in Salt Lake City. These activities are essential in optimizing refugee transition and adaptation to life in a new culture.With the support of an enthusiastic IRC volunteer, we have arranged a monthly excursion into the beautiful Wasatch Mountains.

Our guide, Peter, has worked as a ski instructor at Snowbird resort since its inception. He is a world traveler, organizing and leading climbing expeditions all over the world. After having climbed extensively in Nepal, Peter naturally relates to our Nepali refugees. He began volunteering as a family mentor with one family in particular, but has chosen to open his time to sharing his expertise to all clients ready for adventure.

Our first hike was to Cecret Lake, in Little Cottonwood Canyon. It certainly felt like a refugee fitting for the Nepalese. The mountainous landscape and trail foliage were familiar, reminding them of a previous home. It was easy to scale up and down and around the trails, rocks and trees for Rabi. Gazing at the towering peak of Devil's Castle, he grinned "Are we going up there? We should hike over there!" Upon learning that no, in fact, we would not ascend any cliffs that day, Rabi found another large bolder to climb.

At Cecret Lake, we learned about the precious land that Utahns desire to protect – about water sources, trees, wild animals, hiking safety, and environmental stewardship by not pollution or littering. Recreation in nature is certainly a favorite pastime for many Utahns. At the foot of the Rocky Mountains, and boasting the greatest snow on earth, any local will attest that the beauty of Salt Lake City is exceptional. The opportunity to escape the stress of learning a new language, culture and environment is invaluable; a way to get some fresh air and a vast perspective.