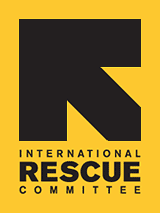 IRC to Partner with Local Refugee Agencies to Host Free Film Screening!
On March 22nd, communities across Utah will come together for 24 hours of unprecedented giving during Love UT Give UT. It's Utah's biggest-ever day of giving with over 350 non-profit organizations participating across the state.
In honor of Love UT Give UT, the IRC in Salt Lake City, along with Catholic Community Services and the Utah Refugee Coalition, will be hosting a free film screening to promote the work of these organizations and advocate for refugees in Salt Lake City.
The film to be screened is War Child, the award-winning story of Emmanuel Jal, a former child soldier in Sudan who is now an emerging international hip hop star sharing a message of peace and hope for Africa. Immediately following the film will be a panel of representatives from the organizations and the community to share experiences and answer questions from attendees.
To view a trailer of the film, please click here.
To view a TED talk on Emmanuel Jal and learn more about his experiences, click here.
The event will take place:
March 22, 2013 from 7-9pm
University of Utah Film and Media Arts Building Auditorium
370 South 1530 East Salt Lake City, UT 84112
*Parking is available in the parking lot outside the Film and Media Arts Building or in Visitor Parking (both indicated by green)