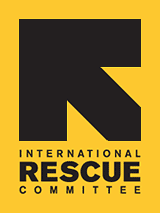 The IRC in Salt Lake City is moving!
We are pleased to announce that effective April 1st, 2012 the IRC in Salt Lake City office will be at a new location. Our new office is centrally located downtown and near public transportation lines at 221 South 400 West in Salt Lake City, UT 84101. We can't wait to welcome you to our new office! Stay tuned for information on office tours and an open house in April. In the meantime, should you have any questions please don't hesitate to contact us at 801-328-1091.

Please note the IRC office will be closed on March 30th and reopen at our new location on April 3rd.