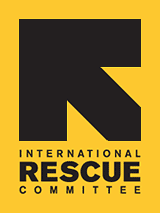 The IRC in Salt Lake City welcomes two new staff members to the team
The IRC in Salt Lake City would like to formally welcome two new members to our team, Devin Petersen as our Mental Health Specialist, and Jaime Fuentes as our R&P Assistant.
Devin started as the Mental Health Specialist here at the IRC in mid-November. She comes to us with a Bachelor's degree in Anthropology and a Master's in Public Health from the University of Utah. As the Mental Health Specialist, Devin facilitates referrals for services from IRC staff, clients, or community partners. When appropriate, she generates referrals for refugees to mental health services and facilitates logistics (interpretation and transportation) for initial and subsequent appointments. She maintains regular communication and coordination with the development team of the Refugee Health Screener, which is designed to identify refugees who are struggling physically and/or emotionally due to painful life experiencs and transition into a new country. So as a whole, Devin works with the IRC health team and outside mental health providers to support clients who test "positive" with the Refugee Health Screener and facilitate their access to care. Welcome to the team, Devin!
Jaime Fuentes is the newest member of the IRC team! He started just this month as the new R&P Assistant. He comes to us with a degree in Economics and International Studies from Ohio Wesleyan University. As the R&P (Reception & Placement) Assistant in our office, Jaime assists the R&P Manager with various duties. He is responsible for organizing donation pick-ups and coordinates in-kind donations (non-monetary) for R&P clients. Jaime also pursues partnerships with local businesses, churches and civic groups to secure donations for clients. Jaime is responsible for picking up R&P purchases from local vendors, which would include items such as vacuums, hygiene supplies, and kitchen supplies. These items are all used to give to clients upon arrival. We're excited to have you with us, Jaime!