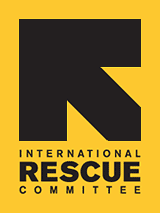 The IRC in Salt Lake City welcomes two new VISTAs!
Our office is fortunate to have two new Americorps VISTAs begin their year of service with us this month. Genevieve Lee just started as our Kitchen Incubator Assistant and Alex Young started as our Refugee Agriculture Assistant.
Genevieve studied Comparative Literature and African Studies at UCLA. She began interning with the IRC SLC in the fall with our Donations Coordinator and when the VISTA position opened up, she applied and now she's here with us full time for the next year working on the kitchen incubator project! Genevieve will assist to increase capacity of the kitchen incubator project to provide access to a commercial kitchen space as well as training and technical assistance for refugees interested in starting their own food business. Welcome, Genevieve, to the IRC team!
Alex grew up here in Salt Lake City and graduated from the University of Utah. He then attended the Michael Fields Agricultural Institute in Wisconsin where he received a certificate in sustainable and organic agriculture. He spent three seasons as the crew leader/manager on an organic Community Supported Agriculture (CSA) farm outside of Madison and now he's back in Salt Lake City and here to help us further develop our New Roots program. During his year with us, Alex will work to increase the capacity of New Roots within the different facets of the program, including the Micro–Training Farming Program, the Farm Stand, community gardening, and the seed bank. We're excited to have Alex on board with the New Roots program.