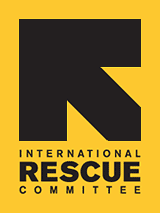 IRC SLC Welcomes New Staff Members
This month IRC welcomed several new staff members to our team. Each staff member provided a personal note to share with our readers.

Melissa Aldape, Acculturation PORTAL Coordinator

My name is Melissa Aldape, and I am delighted to be IRC's new Acculturation PORTAL Coordinator. I hold a BA in Cultural Anthropology as well as International Studies from the University of Utah. In my five years as a resident of beautiful Salt Lake City, I have worked in developing local programming with the Utah Dream Center, Utah DiverCity, Invisible Children, ONE Campaign, Walk Away AIDS, The Utah Mentoring Partnership and many other grassroots nonprofits. I feel the PORTAL program is a perfect fit, and I look forward to growing its impact in our community.

Ehdaa Abdulmuttaleb, Caseworker

My name is Ehdaa Abdulmuttaleb, I came to the United States last year after a long suffering flight from my country (Iraq), hiding here and there, with no hope to find a new home , a new life, a new start . Things changed so fast when I first came here and I had the opportunity to work as an interpreter at the IRC. It was the first time in my life that I worked in a field that I liked and I got lucky again when I applied for the case worker position and was hired. I feel so happy that I will be able to serve a lot of people and give them help and support through my new position. On a personal note, one of the things that I like most is walking and of course my mother's food. I hope that I will be able to help more and more people in the future to get started again in their new lives here and draw a smile on their faces.

Tee Mu, Caseworker
Hi! My name is Tee Mu . I am from Burma and arrived in the US in September 2007 as a refugee. I worked at the IRC as a medical interpreter for more than two years. I'm now working as a caseworker. It's very nice, and I love this job because I can help many people even when I am just doing my job. I speak Karen, Burmese and English. I like music and playing guitar.

Noeline Sui, Burmese Medical Assistant

Noeline Sui holds a Bachelor of Economics from the Yangon Institute of Economics, in Rangoon Burma. She worked as a teacher and private tutor in Burma and Malaysia. Most recently, Noeline worked as an interpreter for the UNHCR in Kuala Lumpur, Malaysia. She speaks Chin, Falam, Zanniat, and Burmese. Noeline's experience as an interpreter and teacher is a tremendous asset to our health programs.