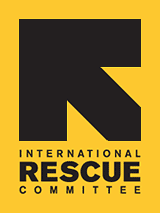 IRC Welcomes Newest Member to the IRC Health Team!
Hailey Nielsen joined the IRC in February to coordinate the community gardening project, providing nutrition education for refugees as well as other general health services.

Hailey is a Certified Health Education Specialist, student board member of the Health Education Association of Utah, and SPEAK (Students Promoting Eating Disorder Awareness and Knowledge) member. Hailey has lived in India working on health education projects in communicable disease among the Dalit people. She continued to pursue Global Health projects regarding nutrition research in Ghana and Japan in addition to being actively involved with community outreach projects in eating disorder prevention. If you'd like to learn more about Hailey's work with the IRC please contact us at saltlakecity@rescue.org.