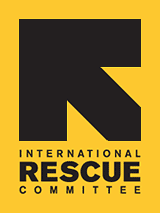 IRC Youth Program Participants Learn About Fire Safety
Each Youth Program day is a special day, but there certainly is something special about the field trip to the fire station. Each Youth Program session a trip to a local fire station operated by the Unified Fire Authority is geared towards not only learning about fire safety, but basic safety and first aid skills as well. The always-animated Fireman Jared is a natural at interacting with kids in a fun and effective way, carefully weaving perfectly timed jokes with serious instruction on such topics as how, why and when to call 911 to successfully negotiating one's way out of smoke-filled room, the latter discussion is followed by all the refugee youth, as well as some brave volunteers, escaping a trailer designed to simulate a real-life apartment.
After a comprehensive tour of the fire station and, of course, a slide (or two) down the fire pole, it's time for Fireman Jared's, the volunteers', and certainly the children's favorite part of the trip—ten straight minutes of the best fire hose water battle this side of the Valley! The scene is a mixture of unbridled enthusiasm and non-stop laughter as the children take turns spraying their fellow youth program peers and then fleeing as it's time for they themselves to get wet. And at the end of the trip, all the children, all the volunteers, and even sometimes the fire captain are all completely soaked and completely happy.