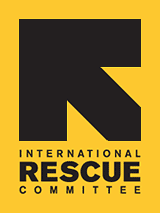 Join us for our monthly Surviving to Thriving celebration
On the last Tuesday of every month during the last hour of the work day a celebration is going on at the IRC. This is a graduation ceremony to celebrate clients' success over the past two years since their start in our 24 month case management services. The celebration is appropriately named Surviving to Thriving as it is focused on the steps to self-sufficiency clients have made since their arrival to the U.S. During this graduation ceremony clients are presented with graduation certificates, and speeches are given by IRC staff members congratulating them on their growth and success in their first two years in Salt Lake City.
Clients are then given an opportunity to say a few words. This is by far the most moving part of the celebration. The anxious energy in the room is almost tangible as some clients share their apprehensiveness about finishing their time with the IRC. Other clients share their eagerness to start a new chapter in their lives. At the end of the graduation ceremony goodbyes and best wishes are shared and clients leave our office no longer as clients but as friends of the IRC.
If you'd like to share in the Surviving to Thriving celebration please join us on August 30th at 4:30pm. The celebration is held at our office located at 231 East 400 South. Please RSVP to Jessica Anderson, Casework Supervisor at Jessica.Anderson@rescue.org or 801.328.1091.