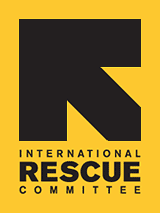 Learn More About the Youth Program from a Volunteer's Perspective
Shalee is a Youth Program volunteer with the IRC in Salt Lake City. Continue reading to learn more about her personal experiences and how she developed a close friendship with one of the girls in the program, Durga.
"I first got involved with the IRC through a class at the University of Utah. For part of my final project I chose to volunteer with the International Rescue Committee. I started out in the summer Youth Mentor Program and that's where I met Durga. For some reason Durga and I connected. When she was frustrated I knew when to back off and give her a little space. When she was silly and goofy I knew when to bond with her. I fell in love with the program and kids and decided I needed to continue my experience with IRC. I then became a one-on-one Play Mentor and was paired up with Durga.
One of Durga's favorite activities is roller skating or "staking" as she calls it. Even though she didn't make it off the carpet the first few times it has been such a blast to see her fall and laugh, and then get up and try again. She is a determined little woman. Everywhere we go she is constantly learning something; whether it is counting money, telling time, how to give directions, or proper etiquette. Reading is perhaps the biggest challenge she faces in school and the biggest challenge I have in getting her to actually do it. However she really enjoys math and loves showing off by reciting her times tables. We have had many adventures ranging from museums, to bowling, to tours."
If you are interested in volunteering with the Youth Program, or any other program at the IRC in Salt Lake City, contact Lyn Spataro, our Volunteer Coordinator at VolunteerSLC@rescue.org or call (801) 883-8456.