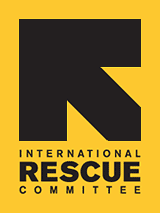 Light One Candle: Holiday Donation Drive for Refugee Families
This winter, join the International Rescue Committee in Salt Lake City in lighting up the holidays for refugee families through our Light One Candle donation drive! If you are interested in participating, just let us know the number of individuals you would like to sponsor, and we will match you with a family, provide each family member's age and a wishlist of items they need.
We will be collecting donations from December 3rd-December 14th, 2012 at our office located at 221 South 400 West Salt Lake City, UT. We will be distributing gifts to refugees through our main distribution event on December 15th, 2012. Volunteer opportunities are available to help sort and wrap gifts or to assist with the main distribution event. If you would like to be matched with a refugee family this holiday season, or want to get involved with Light One Candle in a different way, please contact Sarah Callicutt, Donations Coordinator, at Sarah.Callicutt@Rescue.org or call 801-883-8457.