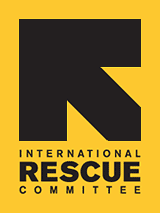 Mock Interviews Help Refugees Prepare for Employment
One of the highlights this month was a group of professionals from Thrombodyne, Inc, a medical research company, dedicated time to conduct practice mock interviews with IRC clients. The group developed questions and set up interview stations while more than 20 clients lined up dressed for success in professional attire to practice their interviewing skills. One client, after coming out of the interview, commented, "That was serious!"

The professionalism of the volunteers made clients feel as though it was a real interview, which allowed them to practice many of the skills they have learned in the IRC's weekly Job Club meetings. After the interviews, the volunteers gave feedback on client's interview skills and the IRC training program. They were very impressed with client's eagerness to succeed in employment, and we were so grateful for the willingness of the volunteers to help prepare refugees for future job interviews.

If you or someone you know is interested in helping refugees prepare for and find employment, please consider volunteering with the IRC's employment team. You can contact VolunteerSLC@Rescue.org for more information about the program.