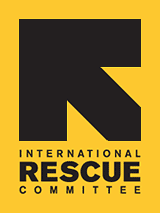 Moving Forward on IRC's Neighborhood Farm Stand Project
In January, Grace Henley, IRC's new Americorps volunteer, began working with the IRC in Salt Lake City on the New Roots of Utah project, a collaborative effort between Salt Lake County's Refugee Pathways to Self-Sufficiency program and the International Rescue Committee. New Roots is a refugee farming project which aims to help refugees use pre-existing agricultural skills to engage in community gardening and market farming ventures. The IRC's portion of the project focuses on health and nutrition in the refugee community. Grace will be charged with starting a Neighborhood Farm Stand project which will be EBT accessible and where produce grown by refugees involved in the New Roots project will be sold. The farm stand will also serve as the venue for the nutrition education portion of the project. Grace will be helping to identify and train members of the refugee community to serve as Community Health Workers. After they have gone through training, they will teach nutrition and food literacy classes at the Neighborhood Farm Stands.

Although the project is still in its early stages, it has a lot of potential. Currently, the IRC is focusing attention on further developing a curriculum and working with refugee community leaders to identify individuals to become Community Health Workers. Meanwhile, Grace is busily planning for the Neighborhood Farm Stands. Please stay tuned for more updates as the project progresses.