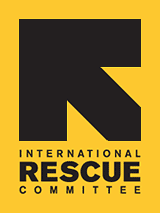 Neighborhood Farm Stand closes for the season with hopes of another successful season next year
October marked the end of the last Neighborhood Farm Stand for the season finishing with great success. Produce for the farm stand was supplied by seven individual market gardeners and one group of eight Burundian participants who gardened as part of a community effort. Gardeners were from countries as diverse as Sudan, Iraq, Burma, Burundi, the Democratic Republic of the Congo, and Bhutan. While gardeners represent several different countries, they all have agricultural experience in their home countries and an interest in learning about market gardening in the U.S. The Farm Stand helped these gardeners collectively earn over $2,300. The Farm Stand provided a great variety of fresh, healthy, locally produced vegetables for about 20 households per week throughout the season. Notables sales included 529 lb of tomatoes, 153 lb of potatoes, 123 lb of squash, 145 lb of cucumbers, 150 lb of cabbage, 109 bunches of amaranth greens, and 196 bunches of mustard greens.

Refugee gardeners involved in the Farm Stand expressed excitement over their ability to earn supplemental income from sales, but many individuals also felt that marketing at the Farm Stand allowed them to continue identifying with their farming backgrounds and helped them feel confident and proud of their accomplishments in the United States. Their accomplishments, as well as the satisfaction of seeing customers leave the Farm Stand each week with healthy, affordable vegetables for their families, are the real symbols of success for the Neighborhood Farm Stand. We are so proud and grateful for the success of our first season, and to start the Farm Stand up again next summer.

The Farm Stand is part of the New Roots of Utah program, a partnership between the IRC, Salt Lake County and the Utah Refugee Coalition, which supports refugees interested in gardening and farming. In order to facilitate food access, the farm stand was EBT accessible, allowing customers to pay with their SNAP food benefits. Additionally, the Farm Stand introduced the "fresh fund" initiative, which matches every dollar a customer spends in EBT with another dollar in donated funds, cutting a low income consumer's grocery bill in half. The support of the New Roots of Utah program, the commitment of the market gardeners involved and the support of local organizations were essential to this season's success. We'd like to thank the Horizonte Instruction and Training Center for providing space where the Farm Stand was held, Utahns Against Hunger (UAH) for providing funding to purchase the EBT machine and First Utah Bank for providing matching funds for the "fresh fund".