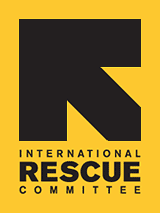 New Roots Farm Stands Open for the Season!
New Roots of Utah seeks to build a healthier community through the development of small scale, urban farms and community gardens while providing access to food literacy education to refugees in Salt Lake City. For many refugees, accessing affordable and nutritious food is a challenge. One of the primary goals of New Roots of Utah is to provide the refugee community with access to fresh, local, affordable and culturally appropriate produce.

The Food Access Program addresses this challenge by providing Farm Stands in low-income areas where refugees reside, and by selling produce at a very affordable price. Refugees, and other low-income community members, can purchase refugee grown produce with their SNAP benefits and can double their purchases through the Fresh Fund. Specialty ethnic crops are sold at the markets, giving refugees a chance to expand local culinary tastes and promote cultural awareness and appreciation.

Refugee farmers are kicking off the vegetable growing season this month at two farm stand locations. Come support our amazing farmers and purchase some unique produce. Feel free to bring friends and family along too! Refugee grown produce will be sold at:

Horizonte School
Date: Saturdays, July 14th through October 27th
Time: 1-4pm
Location: 1234 S. Main Street

People's Market
Date: Sundays, July 8th through October 28th
Time: 10-3pm
Location: 1000 South 900 West

For more information, please contact Grace Henley, Refugee Agriculture Coordinator, at Grace.Henley@Rescue.org or call (801) 883-8458.