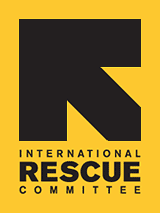 Orienting refugees to public transportation offers a way to connect on the bus route
Barbara Roth, summer intern for the IRC in SLC, recounts her experience providing a bus transportation orientation to refugees.

Yesterday I had the chance to conduct my first bus orientation, a service offered to clients at the IRC in Salt Lake City.

Transit map in hand, I walked the kempt pathway to the doorstep and rang the doorbell. The door creaked open and a Sudanese woman in emerald green batik emerged, wearing a kind smile. She was the client I would be accompanying to and from the IRC office on public transit. We introduced ourselves and made our way to the bus stop. She told me of her arrival to the IRC in Salt Lake City as an asylee two years ago. The slight tardiness of the bus went unnoticed as I grew more enraptured in her depictions of her native Sudan and the journey to Salt Lake City.

We arrived at the station where we would transfer to the city's tram system. We both laughed as we established our mutual preference for the tram, bound to the tracks and thus unable to make an unexpected detour or skip a stop. There were no trams where she was from but she told me of transit on packed buses in her large native city. As we exited the train she also remarked on the traffic lights, saying that where she was from all traffic was directed by the hands of a traffic officer.

We smiled at each other when we reached the office. My anxieties over whether I had explained things well enough and whether my map made enough sense were relieved when I asked if she thought she could now do this on her own. "Easy," she said with a confident grin. We made our way around the office greeting the faces more familiar to her than to me, a brand new intern.

This small service project was such a simple way to help a very deserving and kind hearted person. I knew I had personally helped her connect with resources and be more independent in the future with just 90 minutes of my time. The IRC in Salt Lake City is looking for volunteers to participate in bus orientations just like the one described above. Volunteers pick up a client at their home and show them the way our office, their school or doctors using public transit. It is a wonderful way to help a refugee in your community, and all it entails is following a simple transit itinerary, sitting back and enjoying the ride in the company of a new friend.

For more information on volunteering with the IRC in Salt Lake City please contact Lyn Spataro, Volunteer Coordinator, at 801-328-8456 or VolunteerSLC@rescue.org.