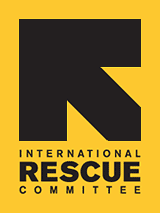 Please join us for our Farm Raising Volunteer Day!
This September, the IRC will celebrate the growth of our New Roots program with the launch of a groundbreaking awareness and fundraising campaign. Take part in the global tradition of working together to reap healthier people, families and communities. Work along-side refugee farmers, share food, stories and more! Come join us for a fun filled day at the Redwood Road Farm Site for our Farm Raising Volunteer Day.
Volunteers will be weeding, mulching, planting and harvesting. Light refreshments will be provided. Please bring a brown bag lunch.
When: Saturday, September 13th 2012 from 10am-3pm
Where: Redwood Road Farm Site, 3100 South Lester St. (off Redwood Road) West Valley City, UT.
We hope to see you there! For more information or to RSVP, please contact Lyn Spataro at Lyn.Spataro@Rescue.org.
Photo: Lyn Spataro