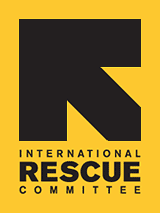 Volunteer led Home Improvement Project serves local refugees
A large group of teenagers and youth group leaders performed a great service to many International Rescue Committee refugee families in Salt Lake City in June when they participated in a home make over project serving over 49 families.

The group began planning and organizing for the project months in advance. Leaders were chosen, groups were organized, and training was provided to prepare the group of more than 400 volunteers to participate in the project. Leaders distributed information packets to each volunteer, and evaluated their budget and their capacity to raise donations. With the planning well under way, volunteers prepared to meet the refugees they would be serving.

Groups of about 8-10 youth and 2 adult leaders visited forty-nine refugee families in their homes. An interpreter accompanied each group as they met the families they would be serving, and evaluated their homes for items they may need including couches, washers and dryers, home décor items, bed frames, and bookcases as well as kitchen utensils, coffee tables and toys and books for children. Each group conferred with the refugees about the list, asking the families for their input on what they most needed. Volunteers carefully explained that while they probably couldn't bring everything the families wanted, they would do their best with the resources available to them. The groups then returned to their homes and started making phone calls and gathering donations that were in good condition and would benefit the families served by the project.

After almost 2 months of gathering donations and preparing hygiene and cleaning kits, the volunteers arrived at refugee's homes with trailers and trucks. Approximately 350 teenagers along with 100 adult leaders started unloading the donated items. As they knocked on the doors of homes, refugees from all over the world opened their doors with anticipation that was vastly exceeded by the reality of the donations they received. They served families from Iraq, Iran, Somalia, Eritrea, DR Congo, Bhutan, Burma, and Rwanda. They brought donations, rearranged furniture and decorations, tutored the families in the use of cleaning supplies, baked chocolate chip cookies, and brought pizza for everyone to share for lunch. As they moved the furniture around, and moved some of the old things out, it was clear that they had brought more than enough supplies for the 49 families they had planned for, so the neighbors were invited to come participate as well.

This service project is one that will be remembered by the refugees every time they sit on their new couch or prepare dinner and have more than one sharp knife to choose from. It will be remembered for much more than the donations – it was the way those donations were given that made the day special. One of the refugees said that he felt happy and empowered by the group of volunteers, not just like he was receiving things, but that they were lifting him up so that he can do better for himself. By the end of the day, the volunteers expressed amazement and admiration for the resilience and power of the refugee families we serve, and said that it was an incredibly educational experience for them. The group of youth did a great service to the refugees, but their lives and perspective was also vastly altered by the experience. The day was filled with a brotherly atmosphere that made not only the refugees' apartments more home-like, but also helped them to feel more welcome and at home in Utah and the United States.

The IRC SLC would like to encourage other volunteer groups interested in participating in a similar project to contact us at 801.328.1091 or volunteerslc@theirc.org.