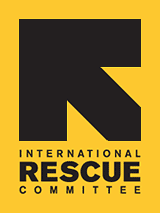 Refugees Find Work with Valley Services
After several months of groundwork, December marked the employment of a team of five refugees from Bhutan beginning custodial jobs with Valley Services, in partnership with the International Rescue Committee. Valley Services is a nonprofit organization that offers a wide range of services from building maintenance to catering all with the goal of helping individuals facing difficult life circumstances gain employment. While Valley Services primarily offers support and employment opportunities for Valley Mental Health clients, they also saw an opportunity to assist refugees facing employment barriers transitioning to the American workforce. Jeremy Christensen, the Chief Executive Officer, approached the local refugee resettlement community about partnering to create more opportunities for refugees and IRC was happy to oblige.

In order to give opportunities for non-English speaking refugees to work, it was decided early-on that a team of Bhutanese refugees would be hired to include a couple English speaker leaders to help with interpretation and supervision of the other Bhutanese employees. In addition, IRC provided Valley Services with training to educate staff members on cultural background of Bhutanese refugees and their history, initial challenges in working with refugees starting their first jobs in the US, the support and services IRC offers, and the sizeable long-term benefits of investing in this population as employees.

Once the custodial team of refugees is fully established, we hope this same model may be applied with other refugee teams at Valley Services. The team model could be successfully applied in various employment settings as well. If you are a business looking for hard-working, legal employees, refugees may be the answer.