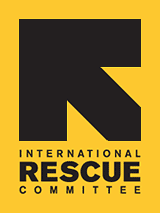 Riverton High School raises $81,000 in monetary and in-kind support for IRC
During the month of December, IRC's Salt Lake City office was flooded with enthusiastic students from Riverton High School as part of their annual Silver Rush fundraising event. Students and staff embraced the mission of the IRC, volunteered their time, educated their student body and the community on refugee issues and, through grassroots fundraising strategies, raised an overwhelming amount of in-kind and monetary support.

The month's activities included organizing activities for IRC clients including a day of sledding and a holiday party complete with cookie decorating and a Santa Clause, volunteering time to assist Job Club with resume writing workshops, and coordinating fundraising events like a Jon Schmidt benefit concert. At the final Silver Rush assembly at Riverton, students were asked to stand if they had participated in IRC activities throughout the month, attended any of the fundraising events, or made their own personal donations as part of Silver Rush. Most of the students were standing in an impressive demonstration of dedication to the cause they had selected.

As the Student Body Officers unveiled the banner revealing the total amount students had raised, many students were in tears as they saw the overwhelming response they had inspired in their community. With the total coming to $81,087.11 in cash and in-kind donations, students truly responded to the Silver Rush theme question "What Kind of World do You Want?" with their powerful actions. As the funds and donations go towards providing much needed assistance to refugees upon arrival to Salt Lake City, we honor and thank the students of Riverton High School for sharing their time and talents with the IRC.