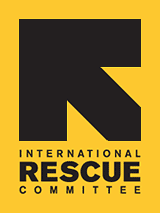 Spring Furniture Donation Drive
The IRC is in need of used furniture (good to like-new condition) to furnish apartments for newly arrived refugee families. So far this year, we have furnished apartments for over 200 individual refugees and fifty five more people will be arriving this month. Help make a refugee's apartment feel more like a home by providing sofas, loveseats, living room chairs, kitchen tables and chairs or coffee and end tables. We also accept artwork, decorative items, table lamps, floor lamps, dishes, small household appliances, televisions, DVD players, cable converter boxes, pots, pans & kitchen utensils. We ask that all items donated be clean and in good working order. Upholstered items should have no rips, tears, pet damage or large stains.
Need help moving large and heavy items? Not a problem. We are one of a handful of organizations in Salt Lake County that will come to your home and help to load donated items. Please help us by sharing this information with friends and family who may have items as well! This is just another small way you can support refugees in our community on their journey from harm to home.

Please contact Sarah Callicutt, Donations Coordinator, at 801-883-8457 or via email at sarah.callicutt@rescue.org with any questions or to schedule a pick up.