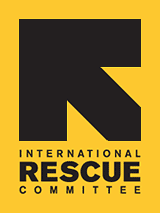 Volunteer Information Session July 25th!
Thank you for your interest in volunteering with the International Rescue Committee! We have a number of different volunteer opportunities available. We ask that anyone interested in volunteering attend our general information session. During the information session we will discuss refugees, how they end up in Utah, the IRC, and detailed information about the volunteer programs you can become involved with. You will also receive an application there. The next session will be held on Wednesday, July 25th from 5-6pm.
We will meet in the conference room at the IRC Salt Lake office, located at 221 South 400 West. Re Parking: Non-meter, two-hour on-street parking is available on the surrounding block and in front of our building. Pierpont Avenue on 400 West between 200 and 300 South, on the same block as our office, has 90-minute parking. Various paid parking lots can be found on the surrounding blocks, for instance Crane Parking on 300 West off of Pierpont alley.
Please RSVP to VolunteerSLC@rescue.org. We hope to see you there!