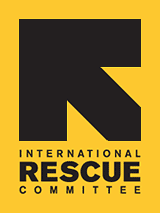 Making a difference in the lives of refugee youth
One of the main goals of the IRC in Salt Lake City's Youth Program is to assist in the acculturation of newly arrived refugee children. The children learn about their new homes in the United States through educational exercises, games, and fieldtrips. This is simply what they learn, how they learn is through the patient, hard work of program mentors. No case comes to mind that exemplifies the ideals and need for the mentor-youth relationship more than that of Jire, a five year old Congolese refugee, and Jire's volunteer-mentor, Danny.

Program mentors are volunteers who ultimately work on a one-to-one basis with refugee children, establishing a relationship which lasts throughout a 12-week session and are pivotal in the success of not only the program, but what the children take from it. As many of the younger children who come to Youth Program, Jire was first withdrawn, unwilling to participate in any of the lesson plans, and essentially scared. This continued for several meetings, with several volunteer-mentors attempting to establish the necessary rapport with Jire to assuage his fears and to ensure he receives all the benefits the IRC Youth Program offers. Finally, after some discussion with youth program interns, the IRC Youth Coordinator asked Danny to work with Jire during that week's respective session. Almost immediately Danny and Jire seemed the perfect fit and almost as immediately Jire was smiling and laughing, while working on the activity of the day.

Throughout the remainder of the session, Jire continued to become more and more open, talkative, and willing to engage in the activities of the week. During outside activities, Danny would give Jire skate-boarding lessons, showing the utmost care in Jire's safety. As the session concluded in late April, Danny needed no instruction in how to properly say goodbye, ensuring that Jire understood and felt comfortable with the transition. During the session's graduation day picnic at Liberty Park, Jire and Danny were able to say goodbye in a positive manner, skateboarding together on the many paths of the park, only breaking to catch their breathes, make a sandwich and have a juice box.

Occasionally, staff members and interns will spot Jire at his apartment complex when doing pick-ups for the new youth program session. He is always smiling and happy, exuding confidence with his brothers and friends. And though Jire may still be a little too young for his own skateboard, someday, when he's older, he'll ride one and remember his mentor and his friend, Danny.

If you would like to donate to help more youth like Jire participate in the Youth Program or for information on volunteer opportunities please contact us at 801.328.1091 or SaltLakeCity@theIRC.org.