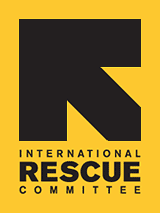 Volunteers Helping Refugees Find Jobs
One of the best things you can do for a refugee is to help him or her find a job. If a refugee can't find a job, then many of the other opportunities the U.S. can offer are unattainable. This is a particular challenge with the slow economic environment, which is one of the many reasons the role of Employment Mentors are so important. Volunteer employment mentors work one-on-one with recently arrived refugees and IRC staff members to help find their first job. Employment Mentors help to change a refugee's life, as seen in the relationship between Stephan and Siddiq.
Stephen was recently matched as an Employment Mentor with Siddiq, a refugee from Sudan. Siddiq was eager to find a job to support his family, including his young daughter. He was actively looking the best he knew how and had several interviews but had the same problem as many—nobody would call him back. When Stephen became his Employment Mentor, suddenly Siddiq's effectiveness was dramatically increased. He was able to tap into a lot more job leads, Stephen helped Siddiq learn how to follow up with employers after applications and interviews, he coached Siddiq on perfecting application and interview skills, and once Siddiq was hired, he helped him arrange transportation to work.
Now that Siddiq has a job and can support his family, he can focus on long-term goals and planning. He wants to go back to school to continue studies in environmental engineering and Stephen is helping him to access additional resources through his employer to assist with tuition. Stephen has also become a family friend that offers additional support as Siddiq's family continues to make a successful transition to life in the US. Employment Mentors can step in at a very formative time in a refugee's life and help to forever change the life of that person or family.

If you're interested in becoming an Employment Mentor please contact us at VolunteerSLC@rescue.org or 801.328.1091.