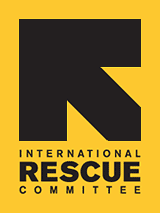 Weekly health group brings Eritrean refugees together
"Kemey!" I repeat as they chuckle at my pronunciation of "how are you?" in Tigrinya.
Our small group, made up of 7 men and 1 woman from Eritrea and me, an IRC health staff member, has been meeting weekly for the last month. It began as one meeting to address health service gaps that participants had brought to our attention, but now has developed into an opportunity for clients to share their knowledge, interest and humor while learning skills on how to access health services. This sharing component has been both fun and beneficial for me as I've learned small bits of the Tigrinya language, heard interesting observations about American cultural norms and listened in as the men spoke enthusiastically among each other about their love of soccer.

When everyone is warmed up and talking, our meeting moves on to different health access topics ranging from scheduling an appointment to when to go to your family doctor, the urgent care or the emergency room. These lessons go hand in hand with a short English lesson. Lastly, our meetings break up into one-to-one discussions. This is the time where I, along with the interpreter, meet with the client to provide appointment dates and times, listen to health needs, and discuss topics clients may not feel comfortable discussing in the group. These one-to-one discussions ensure client's health needs are being met and their concerns are being heard.
I am excited about continuing my weekly sessions with the Eritrean community with the goal of addressing immediate health care needs and providing preventative education. If you'd like to get involved contact me at Ashley.Nguyen@rescue.org.
- Ashley Nguyen, Health Program Coordinator