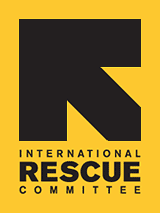 This winter, illuminate your holidays by joining us for our Light One Candle Donation Drive.
You can help us welcome newly arrived refugee families to Utah by providing holiday gifts to refugee families. There are two ways to get involved.

Sponsor a family

If you would like to sponsor a family, let us know the number of individuals you are interested in sponsoring. We will match you with a family, provide each family member's age and a wish list of items they need.

Donate Individual Items

These smaller, individual items will be used to put together holiday gift baskets for refugee families who are not sponsored.

We will be collecting donations from December 1st to December 31st. If you would like to be part of this year's Light One Candle Donation Drive, please contact Sarah Callicutt for more information at 801-883-8457 or Sarah.Callicutt@Rescue.org.