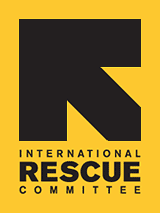 Youth Program Coordinator/AmeriCorps*VISTA Position Open
The youth program coordinator will work to enhance IRC's services to refugee youth around preparing for educational success, positive youth social development, basic safety and accessing community resources. The coordinator will work to design programs and educational modules, streamline processes and procedures for client enrollment and participation, develop partnerships that benefit youth, and support general refugee family needs. Specifically, the coordinator will be in charge of scheduling and supporting IRC's 12-week youth program session, homework tutoring and an individualized mentoring program.

This is a full-time AmeriCorps*VISTA volunteer position, with the commitment of one year. As compensation for a year of service, VISTA volunteers receive on-the-job training in refugee resettlement, non-profit organization and program development with IRC. Other benefits include a small living stipend ($865/mo), basic health care, and an end of the year cash stipend or educational voucher. VISTAs may not attend school or hold a job during their VISTA commitment. All candidates must be permanent legal residents of the United States.

The position begins in late December 2009/early January 2010. For more information or to apply, please visit the AmeriCorps.gov recruitment website and look for the International Rescue Committee's listings in Utah. For general questions, you can also contact James Young at James.Young@theIRC.org. The position is open until filled.